She Calls Him Wilson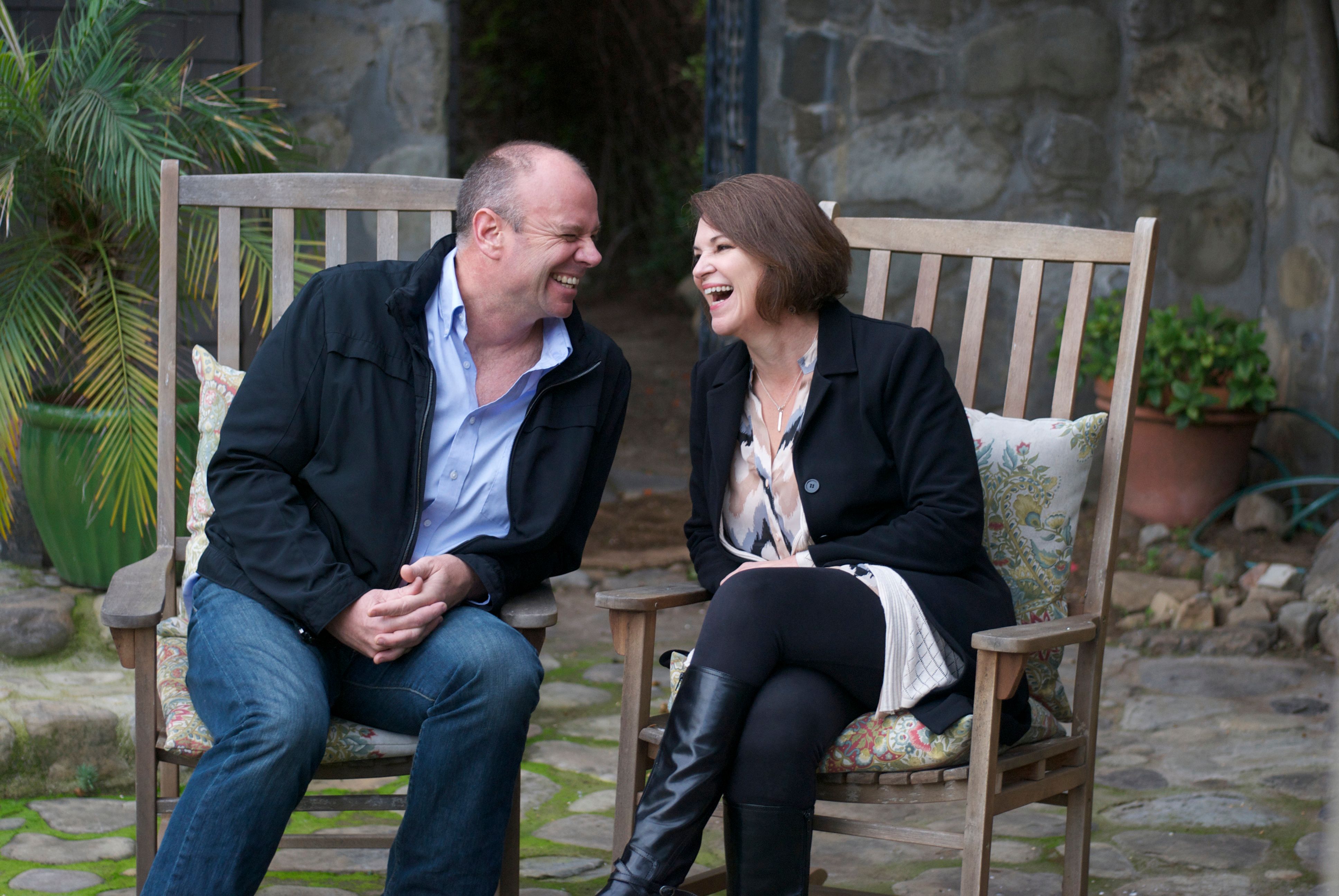 She Calls Him Wilson is an acoustic duo of tight harmonies made up of husband and wife team, Greg and Annie Havens. Both of them spent years as worship team leaders in church. The band was born in 2015 and plays creative cover tunes in eclectic genres: country, pop, classic rock, blues...everything from way back through today's pop hits. There is something for everyone. We play everything from Johnny Cash to Metallica, Prince to Brittney Spears, Linda Ronstadt to Luke Combs! You just never know what we'll sing next. We love a good mash-up and giving an old song a new twist.
"WHAT'S WITH THE NAME?"  When Greg and Annie first met online in 2014 (yep...it was a Match.com match), he had an e-mail address with "Wilson" in it. She asked him if his last name was Wilson. It wasn't, but Annie said, "I'm going to call you Wilson from now on" because she had already had a bunch of really lousy 'Greg' dates. Ta-da! Besides, first names are so impersonal :) Annie has called Greg Wilson since before they met face to face, and now she is not the only one! 
 She Calls Him Wilson is a dream that germinated for over three decades. At the death of his bandmate and best friend 36 years ago, Greg put his musical aspirations on hold until life once again dealt a crippling blow. Then, through a series of connections only God could have ordained, he found his new bandmate in Annie. That's a much longer and more interesting story, so ask us sometime how our meeting couldn't just be a coincidence.